Come one, come all, Kiwi players, and have a punt on the luckiest game around, online roulette! Perfect for New Zealand gamblers, playing roulette online is all about chance and excitement. For those who enjoy luck-based casino games, winning online roulette depends on whether lady luck is in your corner.
Why Kiwis Love Playing Roulette Online
While Roulette itself was introduced to New Zealand with English ships in the mid-late 1800s, online Roulette has more recently taken hold. Online roulette NZ is popular among Kiwis who enjoy taking a break from the pokies for an entirely different spinning, luck-based casino game.
Online roulette NZ offers players the ability to bet with ease, spin quickly, and very quickly learn whether they have won or not! These features of roulette online appeal to New Zealand gamblers who love a cheeky flutter. It is the type of casino game that can be played on the go, or wherever a player might be in Aotearoa, with the click of a button. Simple, exciting, and fast-paced. Roulette is a Kiwi game if ever there were one!
Roulette – The Game, The Rules, The Anticipation!
Named after the French term for 'little wheel', roulette is exactly that. A game played on a little wheel. Kiwi players choose to play both free roulette and real money roulette, there are benefits to both but the game itself remains the same. Players choose to wager on a single number or groups of numbers. They also bet on whether the colour is red and black, whether a number is odd or even, and if the number that comes up is high or low. High numbers range from 19-36 and low numbers range from 1-18.
The Rules of Roulette
Each player around the Roulette table is playing against the wheel itself. They are not playing each other, or the dealer. To begin, players are invited to make bets on the outcome of the imminent wheel spin. Kiwi players are relatively conservative roulette gamblers and can often be found hedging their bets in the hopes of a smaller but more likely pay-out. This means choosing a group of numbers and placing a wager on all of them, or simply betting on the colour of the outcome for 50/50 odds. For the bold, a larger wager is placed on a single number and colour.
Betting Has Closed
It is time to get down to the nitty-gritty. In a brick and mortar casino, the dealer, who is termed a croupier when manning the roulette wheel, spins the wheel in one direction. In online roulette, the wheel will begin spinning and a ball will be spun into the wheel in the opposite direction. This is particularly exciting when playing live roulette as Kiwi players can watch an actual ball spin and bounce.
The ball slows as the online roulette wheel beings to slow. Because the track of the roulette wheel is tilted, this can take some time as momentum has built up. Once the ball rolls, and bounces, to a stop, it drops into the wheel and in doing so lands in one of the 37 or 38 coloured and numbered pockets positioned around the wheel. In single-zero European style roulette there are 37 pockets while double-zero American roulette features 38 pockets to choose from.
If a player successfully bet on the outcome, they are awarded their winnings. The trick to enjoying roulette is watching every second as the ball slows its spinning momentum and passes by your chosen number or colour time and time and time again until it eventually drops into a pocket. The random nature of the spinning means that any round can be a winner for a lucky Kiwi punter. It also means that while there is some roulette strategy that can be learnt, online roulette is a game that can be played and enjoyed by any New Zealand roulette player.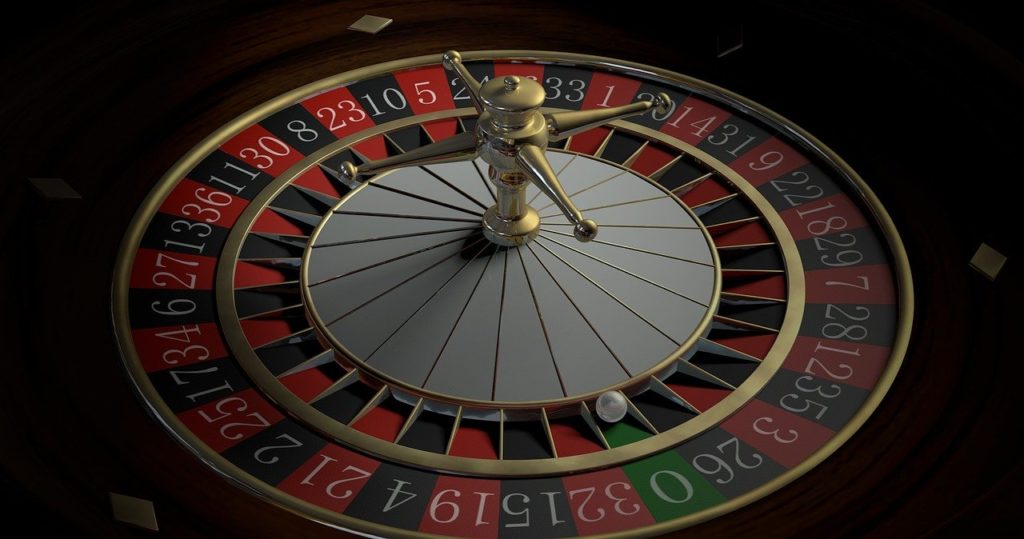 How to Play Roulette Online for Free 
Playing free roulette can be achieved in two ways. First, a player can find a casino that offers free roulette games and play to their heart's content. While playing roulette games free means that Kiwi players cannot pocket their winnings, it does mean that they can enjoy it risk-free without losing any NZD.
The second way to play roulette online free is to find an online roulette game that offers a free spins bonus. While free spins bonuses usually apply to pokies games, some also apply to free roulette games. When you track down these nuggets of gold, be sure to make the most of them. Free spins roulette bonuses are a great way to play a game of luck without putting any of your cold hard NZD cash on the line. Spins to your heart's content without the risk of losing any real money and have unlimited fun while you are at it!
Playing free roulette online is a great opportunity to place riskier bets that you would normally shy away from. Bet big on single number outcomes or be highly specific and add a colour choice between red or black as well. Doing this ups the ante and makes the game seriously exciting. You will be on the edge of your seat with anticipation wondering where the ball is going to land!
How to Play Roulette Online for Real Money 
Playing online for real money involves first topping up your online casino account. Having real money NZD to spend on casino roulette is a sure-fire way to get your blood pumping. Things are guaranteed to get intense when there is real money NZD on the line. The amount that Kiwi players choose to bet varies from player to player. Because this luck-based game is played only for entertainment, it is important to only bet what you are prepared to lose.
If you are lucky enough to win, first thank lady luck, then leap from your seat to celebrate! Because you are playing online roulette for real money, it is highly likely that you are on your daily commute, relaxing at home, or in bed. Regardless, we highly recommend that you jump for joy shamelessly, because any Kiwi will understand why you are excited about winning big at online roulette!
How To Deposit Real Money NZD
Navigate to your preferred online casino
Log into your gambling account
Click on the 'Deposit' button
Choose your preferred deposit method
Transfer the amount that you want to bet to the casino
How To Place An Online Roulette Bet
Navigate to the roulette game you want to place a wager on
Choose the outcome, or outcomes that you want to place a bet on
Adjust the amount that you would like to bet on the outcome or outcomes
Confirm the wager that you have chosen to make
Sit forward on the edge of your seat and pay attention as the game begins!
Free Roulette versus Real Money Roulette
Choosing to play online roulette free or real money roulette with NZD is a choice specific to each player. It depends on your style of gameplay and what you want to get out of your gambling experience. One offers adrenaline-pumping emotional highs and lows while the other offers up relaxed enjoyment for Kiwis dabbling in online gambling and keep giving it a go without risking NZD cash.
Free Roulette Advantages
Playing roulette online free is a great way to become comfortable with online roulette because there is no real money at risk. You cannot lose any NZD cash when playing roulette free because your casino account will not be charged. Whether you are playing with a free play mode at the casino or using a free spins bonus that applies to roulette, your real money is safe.
New players enjoy free roulette because it gives them the opportunity to explore how the game is played and their different betting options for free. Experienced players enjoy a flutter for free because it lets them hone their roulette strategy and consider and test new betting combinations without any risk to their wallet. While the thrill is not usually as high as the higher stakes real money version, free roulette is ideal for relaxed fun playing roulette online.
Real Money Roulette Advantages
Guaranteed to give New Zealand roulette online players a burst of excitement, real money roulette puts your NZD on the line. Whether you choose to bet large or bet small, placing a real money roulette NZD wager online takes the game or online roulette to a new level.
The size of the bet usually relates to the type of bet being made. If a Kiwi roulette player is playing aggressively and has chosen a single number and colour combination, then they are likely to place a bet that reflects both the risk and the reward. Meanwhile, an NZ player might choose to bet on a group of number options or whether the winning number might be a high number or a low number. In this case, the bet will again reflect the better odds due to the higher likelihood of a win.
| | | |
| --- | --- | --- |
| Roulette Type | Pros | Cons |
| Free Roulette | No risk of losing real money NZD Play for fun in a relaxed environment | Cannot win any real money NZD Your adrenaline levels will not peak with free roulette |
| Real Money Roulette | Can win real money NZD online Adrenaline-pumping gameplay with real money on the line | You risk losing real money NZD The game may be too intense for more relaxed Kiwi players |
Live Roulette 
Playing live roulette is the epitome of online roulette gaming options. Several players online have the ability to trade banter and encourage each other as the ball spins past, past, and past, everybody's number. The joy of live roulette online is that all the players are in it together. Everyone has a chance to win, and such similar odds bring people together. It is all of you against a small, white, spinning ball. While that may sound dramatic, it is true! That little ball decides (along with lady luck, of course) whether you win or lose. So, make the most of the live roulette chat feature and join your fellow gamblers as you cheer on or scold the ball around the roulette wheel!
How Live Roulette Works
Live roulette live streams a real-life roulette game to your computer or mobile device. Kiwi players will be able to view a roulette table, complete with wood, felt, and metal trimmings. NZ gamblers will also be able to see their bets placed on the felt playing table that maps out the numbers and grouped number combinations. But wait, there's more! A real-life croupier, which is a roulette dealer, will spin the wheel by hand in one direction. A good spin is a skill in itself to marvel at. Following that, they will spin the ball into its channel in the opposite direction to the spinning roulette wheel. They will then stand back and watch along with you, bated breath inclusive, for the ball to being to slow. As the ball slows Kiwi gamblers playing live roulette can actually watch the ball's momentum and view it slow and sometimes bounce to a stop until lit reaches its final pocket. Wow. What a journey!
Benefits Of Live Roulette
Kiwis play live roulette for that Vegas-style thrill. You may enjoy dressing up for your online live roulette games, or you may prefer stubbies and jandals. What matters is that the choice is yours. Live roulette offers Kiwi gamblers a real-life experience wherever they are and whenever they want to play. Playing with a live croupier gives New Zealand players the ability to get caught up in the action and watch a real-life ball drop into a live spinning wheel. This makes for edge of your seat action as you wait to see which pocket the ball is going to drop into or spin past.
Be warned, live roulette is a seriously exciting game that is likely to have you yelling out loud at a small ball spinning around your computer or mobile phone. If anyone nearby looks concerned at your outburst, just call out "it's online roulette" and they will be sure to understand. In fact, they may pick up their phone and join you!
Roulette Game Variations 
Unsurprisingly, a game as popular as online roulette is a game of many, many variations. Because the game is not a complicated one to play and the rules are relatively straight forward, online roulette has been expanded to offer Kiwi players a range of gameplay styles and options. This is a great solution to keeping an exciting game fresh and even more exciting with every spin. Ka pai online roulette!
Some of the most popular variations are the European roulette style, the French roulette style, and the American roulette style. The key difference between these two dominant roulette games is that European and French roulette has 37 pockets while the American roulette game features 38 pockets. Aside from there overarching roulette game variations, there are different themes and scales of game in between.
Roulette Live
Roulette Black Diamond
Electronic Roulette
Common Draw Roulette
Crystal Roulette
VIP American Roulette
Roulette Nouveau
European Roulette Gold
Double Ball Roulette
American Roulette
European Roulette
French Roulette
Roulette Master
VIP French Roulette
Top Online Roulette Tips for Kiwi Players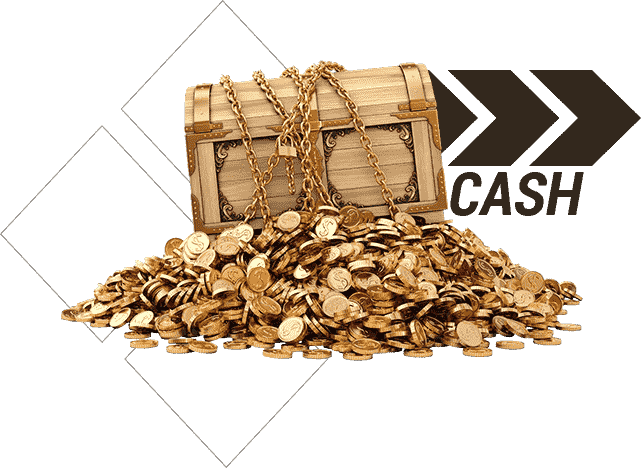 When playing online roulette keep these key tips in mind. They will help you make the most out of your gameplay experience, as well as the wagers that you choose to place. Putting real money NZD on a game is an exciting way to play roulette, but it is also a quick way to lose money. New Zealand players can protect themselves against this outcome by knowing a few valuable online roulette tips.
Play single-zero wheels
This is a tip for serious gamblers interested in maximizing their chance of winning at online roulette. Single-zero wheels should be easy enough to locate as they are available for play at most online casinos that offer online roulette. A single wheel gives the house a 2.70% edge, whereas a double-zero wheel gives the house a 5.26% edge. The catch is that a single-zero wheel usually has a higher bet minimum to compensate for the odds. Be sure to compare the bet minimum of the game you are playing against the odds.
Play to your bankroll
Be sure to bet what you can afford at all times. It can be hard to play roulette alongside a gambler that is making much larger wagers and winning more at a time. It is important to remember that the other player is also losing more than you at any one time. If they choose to spend more than you at online roulette, then that is their choice. It is not a comment on their (or your) financial status, it is only a comment on their wagering preferences. A good way to manage your gambling spending is to store your gambling money in a separate gambling account. The amount of funds in the account is your total deposit limit. You may choose to use a percentage of your total available funds each session. Playing this way means that you are able to play again another day!
Play roulette with a 'surrender' option
'Surrender', or 'En Prison' means that only half the bet is lost whenever the propositions of red/black, high/low, odd/even hit. In this scenario, the bet is lost because the 0 or 00 appeared. The other half of the bet is returned to the Kiwi player to use again. These even-money bets are popular because they pay 1:1. By cutting the house edge in half, 'Surrender', or 'En Prison', make that particular online roulette game more favourable to NZ players. These options are not as commonly available as single-zero wheels so be sure to play them when they appear.
Relax your gameplay
Roulette is a fast-paced, exciting game that is known for its adrenaline-inducing nature. The key is to not get caught up in the moment to the point that it sways your decision-making. By all means, let yourself be excited when the game calls for it, but in between – and especially when betting – slow the pace and take your time. Do not stress if a number that you chose in the past appears in the current round. Roulette is a luck-based game and lady luck is simply sharing her influence around. With a cool, calm, and collected head you can tackle the next round feeling fresh and confident.
Sit out a decision every now and again
It is common knowledge that when NZ gambler play is it better for the casino. Online gambling is a business after all! When you sit out a round or two it is better for you as a player. Sitting out reduces the house's edge on your bankroll and this is always beneficial for Kiwi gamblers having a fun flutter. Take the opportunity to relax and watch others playing the game for a round. See what numbers come up and consider some roulette strategy to try for fun.
Final Thoughts
Online roulette is a brilliant game for Kiwis who enjoy a break from the pokies. As another luck-based game, roulette requires a little more thought that playing the pokes, but it is not as complex as a table game. It is still a straight-forward game that quickly lets players know whether they have won or lost their bet.
Playing free online roulette opens players up to loads of exciting fun without the cost of real money NZD coming out of their pocket. This might be played using a casino's free play mode, or the Kiwi player may be making the most of a free spins bonus that applied to roulette as well as pokies. Regardless, free roulette is a good way to have a flutter without any financial risk.
Real money roulette, on the other hand, sets NZ players up for adrenaline-pumping excitement. Nek minute you will be singing 'spin me right round, baby, right round' as that small white ball spins its way into your pocket. That is, a literal pocket when you play live roulette and a figurative pocket dependant on the size of your winnings!
FAQ   
Is online roulette safe to play online?
It is definitely safe to play roulette online when playing with a secure casino provider that partners with security-minded payment partners and top-tier casino gaming software. CasinoWatch profile only reputable, safe online roulette casinos. 
Can I play online roulette on my phone?
All good online roulette casinos offer a mobile casino option that includes roulette games. On many cases, you can also play live roulette directly from your mobile device and tablet, as well as a desktop computer. All you need a secure, reliable internet connection. If you want to play for real money, you will also need a casino account and to deposit some NZD into that account for betting with. 
Can I play online roulette for free? 
Absolutely. Free roulette is often offered by the best online casinos as a way to entice new NZ players to join their casino. Roulette is a fun game to play for free and because it is luck-based, many players enjoy playing free roulette simply because they cannot lose any NZD when playing free. Usually, as NZ free roulette players become familiar with the game they progress to playing for real money by making a deposit to the casino of real money NZD. This ups the stakes and tends to kick up the adrenaline levels of the player! 
Which number hits the most in roulette? 
Roulette is luck-based, so mathematically every number is equally likely to hit. Having said that, gamblers often err on the superstitious side. The number 17 is widely considered a lucky number courtesy of James Bond. Meanwhile, the number 7 is considered lucky culturally. This does result in a disproportionate number of people betting on the numbers 17 and 7 when playing online roulette.
Are there betting limits for online roulette? 
Yes, there are betting limits for every casino game, including online roulette. The minimum bet limit, as well as the maximum bet limit, is determined by the online casino that offers the online roulette game you are playing. Check the terms and conditions before starting to play if you are unsure of the betting limits that apply to that particular game. 
Are American roulette and European roulette the same type of game?
American roulette and European roulette differ ever so slightly. But, while the distinction is a slight one, it can have a large impact on the overall game. European roulette is termed single-zero roulette because its wheel pockets have only 1 zero '0'. American roulette is termed double-zero roulette because its wheel pockets have 2 zeroes '0' and '00'. This increases the chances of the spinning white ball landing in a 0 pay-out pocket. Naturally, this means that playing American double-zero roulette is better for the house and worse for the gambler. Playing European double-zero roulette is slightly better for the player. The trick is to watch for the minimum bet amount. In some cases, the minimum bet is higher when playing European roulette to account for the less favourable house edge. Depending on the minimum bet amount, it may or may not cancel out the benefit of playing single-zero. Be sure to run the numbers before playing if you are looking for the most favourable conditions possible.  
Is Roulette online rigged?  
Any game can be rigged, both online and in real life. Playing with a reputable casino that is licensed, certified, and regulated by reputable online casino authorities is the solution. If a casino has high-quality authorities regulating them and providing accreditation, you can rest assured that the casino is legitimate and that its policies and gameplay has been checked for fraudulent behaviour.  
Do casinos cheat in roulette? 
The best casinos proudly display their accreditation and links to it because they have nothing to hide. Independent auditors are the most important part of this equation and what new players to a casino should look for. Ticking this box will ensure that the roulette games offered by the casino are above board and not cheating with a rigged system. 
Can you play roulette online for real money?
They sure do. This is proven by the popularity of online roulette in New Zealand. Because it is a relatively high pay-out game, online roulette is perfect for a cheeky flutter with real money NZD. Whether you like to play live roulette or regular online roulette, there are NZD winnings up for grabs should you choose the right wheel variable! 
Is online roulette legal?
When playing in New Zealand, online roulette that is operated by an offshore company is legal to operate and play online. It is not legal to play New Zealand owned and operated roulette online and because of this, they are hard to find. The best option is to play roulette at an online casino that is run offshore but is designed for New Zealand players. 
JackpotCity

LeoVegas

Spin Palace

Ruby Fortune

888