Online video poker has evolved to become a popular alternative to playing the live casino table game version of poker. Many online gamblers prefer the flexibility that this game offers. The ability to hone their mad poker skills in private is seriously attractive to experienced poker players, while Kiwis who are casual players are used to play at their own pace, away from the pressure of the table game version. If you are ready for a stress-free, wildly exciting round of poker, video poker is the way to go!
What You Need To Know About Video Poker
Poker has been made famous with multi-million-dollar pots, international competitions featuring professional players, and pop culture references through film, tv, and music. Poker is a game for everyone. A friend's night will feature mates spotting each other's tells around a dining room table. Wealthy gamblers will dress to the nines and visit international casinos to play. And even wealthier multi-millionaire gamblers frequent underground poker games in international cities.
Video poker adopted a tv monitor in the mid-1970s and the game took flight. This was around the time that the initial PCs were built and sold. As the gambling industry evolved, so did video poker. During the 1980s casinos widely adopted this game as they saw punters favouring the machines over table poker. The reason being that playing poker on a machine was less intimidating for the averagely skilled poker player looking for a spot of fun. It strongly favours the house with a high house edge, however some people mathematically skilled at calculating the odds have managed to make money playing. Alternatively, play video poker games free!
How To Play Online Video Poker
Locate a casino that offers this game
Register at your chosen casino
Navigate to your account settings
Make an online deposit of NZD to your casino account
Select the game that you want to play
Start gambling!
To kick off a game of real money poker a bet must be made. In contrast, free video poker does not require any bets, although the player cannot win any real money in return. Once the bet has been placed the player is dealt 5 cards. Video poker is based on 5-card draw poker. The player is able to discard any number of their cards for new cards. If chosen, these new cards will be dealt from the virtual deck. Following this drawing process, the machine will pay-out winnings if the poker hand that the player is holding matches a winning combination from the pay table.
Winning Hands
A pay table dictates the pay-out for each valid hand. The pay-out amounts related directly to the rarity of the hand, the varying nature of the game, and the game owner's preferences. Here are some standard winning hands:
Pair of jacks
Two pair
Three of a kind
Straight (sequence of 5 cards with consecutive values)
Flush (5 cards of the same suit)
Full house (a pair plus three of a kind)
Four of a kind
Straight flush (sequence of 5 cards with consecutive values that are of the same suit)
Royal flush (a ten, jack, queen, king, and an ace of the same suit)
Progressive Jackpot
Players are often attracted to this game in the first instance for its epically large progressive jackpots. Gamblers who play this game online are often waiting for that jackpot to hit and shower them with NZD real money. Offering a progressive jackpot video poker option gives players a new perspective on an otherwise classic game. It keeps gameplay fresh and exciting for New Zealand players.
Types of Video Poker Online 

Video poker comes in many shades and variations. Each variation has a slight twist on the last. This is how online video poker has been made interesting and varied for the same players year in and year out. There is always a new game variation to play and there is always a new hand to put you on the backfoot – or front foot!
Free Online Video Poker 
Playing online video poker free is a great way for newbie poker players to practise and learn the ropes away from the pressure of the poker table environment. On the other hand, free online video poker also suits players that are experienced and have played poker regularly for years but would like to practice something about the game and hone their mad poker skills. The flexibility of the game is a lot of the reason why it remained popular since it hit the casino floor in the 70s and made the transition to being played online. Ok, you have convinced us, we are off to play video poker game free!
Free Video Poker Game Variations
| | |
| --- | --- |
| Game | Variation |
| Deuces Wild  | A 2 serves as a wild card |
| Double Bonus Poker  | 4 aces with a 5 or smaller kicker pay an enhanced amount |
| Triple Play  | A variation of 4 aces with a 5 or smaller kicker pay an enhanced amount |
| Jokers Wild  | A joker serves as a wild card |
| Double Double Bonus  | Another variation of 4 aces with a 5 or smaller kicker pay an enhanced amount |
| Multi Play  | Players start with a base hand and each additional played hand draws from a different set of cards |
Real Money Online Video Poker 
Playing real money video poker is all about the thrills and spills. When you have made a bet with real money NZD you risk losing that money on the whim of a game. Poker is not a generous host and it challenges Kiwis across New Zealand day in and day out. If the fight of the gambler is part of what you enjoy about casino game, then online video poker is for you. In fact, why not double down and take your video poker online gambling to the next level! Remember to gamble within your means and you will not have any trouble.
Real Money Game Variations
| | |
| --- | --- |
| Game | Variation |
| Bonus Poker  | A variation of 4 aces with a 5 or smaller kicker pay an enhanced amount |
| Bonus Poker Deluxe  | A variation of 4 aces with a 5 or smaller kicker pay an enhanced amount |
| Double Joker Poker  | A variation of Joker Poker played with a 54 card deck containing 2 jokers |
| Jacks or Better  | Straight flushes and 4 aces or 8s pay more while other four od a kind, full houses, and flushes pay less |
| Aces and Eights   | A modified version of Jacks or Better that favours 8s |
| Aces and Faces | A modified version of Jacks or Better that favours face cards |
| Jester Poker  | Played with a 53 card deck that includes a jester wild card |
| Regal Poker  | A variation of Jacks or Better where bonuses are paid out for various four of a kind hands |
| Split Way Royal   | A 2-6 straight flush pays the same as a royal flush |
| Ultimate X | when a doubled bet is won on any hand a multiplier is applied to the following hand |
Free versus Real Money
| | | |
| --- | --- | --- |
| Type | Pros | Cons |
| Free Video Poker | Players cannot lose real money NZD Learn how to play without the pressure of live poker | Players cannot win real money NZD |
| Real Money Video Poker | Players can win real money NZD Adrenaline-pumping thrill of playing with real money NZD on the line | Players risk losing real money NZD Pressured environment can intimidate rookie players |
Video Poker Strategy: Tips and Tricks 
Never give up a winning hand in an attempt to secure a bigger hand.
This is the first and foremost poker strategy. Avoid chasing the elusive perfect hand and enjoy the smaller wins along the way and accumulate winnings as you go.
Learn the rules.
As there are several variations of video poker it pays (often, literally) to understand the nuances between them before playing the variants.
Choose a high paying pay table.
Not all pay tables are made equal in video poker. They vary from casino to casino and between game variations. Choose the pay table with the highest percentage return. For example, always choose a 98% return pay table over a 92% return.
Take your sweet time.
The more you play, the higher the house edge. Slow down the pace of your game to minimise the house edge, maximise your odds, and enjoy playing for longer. The benefit of playing online video poker is that no one can tell you to hurry up!
Look for progressive jackpot video poker.
For a chance at winning big bucks, keep an eye out for progressive jackpot video poker games. By choosing to play these games over the other variations available, you will be in to win the big one! If you are betting small, this is a way to put yourself in the running for an epic pay-out.
Play with bonus offers and deals.
Watch for the bonus offers and deals being advertised at your preferred online video poker casino. When bonuses arise, be sure to take advantage of them. Putting yourself in the position to receive free money from the casino helps you lower the house edge and gives you more of a change at winning.
Step away from the flush.
Many a New Zealand video poker player has help desperately on to 3 cards in the hope of receiving a straight of a flush. This approach only serves to leave the player in a losing position. The more strategic approach is to focus on the wins within the reach of your hand.
Why Kiwis Play Video Poker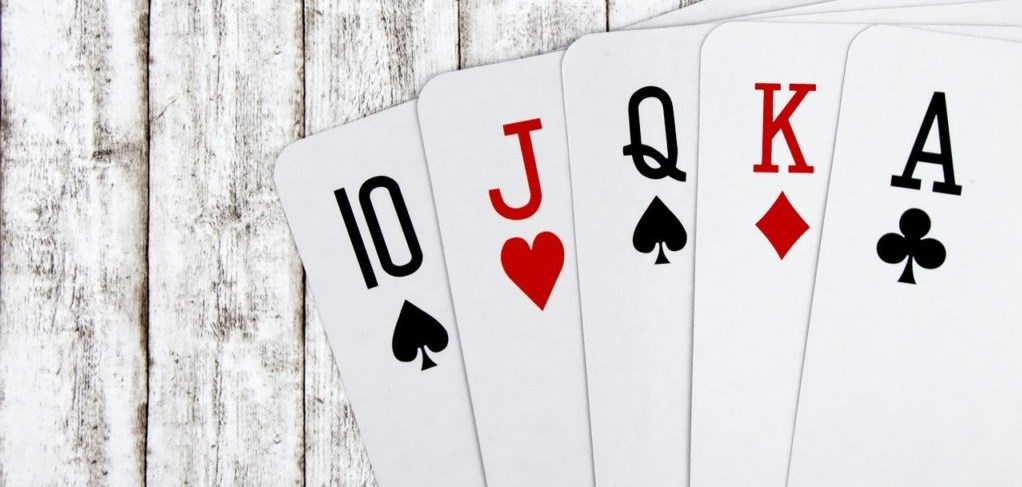 Based on 5-card draw poker, video poker was introduced to brick and mortar casinos in the 1970s. The game was played on a pokies-style machine featuring a tv screen. Evolving with technology, online video poker is now available to play over the internet through online casinos. It also features several variations that keep the game fresh and exciting for regular players. Each variation has a slightly different rule which appeals to Kiwi gamblers who enjoy changing up their gambling style from flutter to flutter.
The World Series of Poker has launched the game of poker to global superstardom. Tournaments are viewed on television, at viewing parties, and live streamed around the world. However, not everybody wants to sit across a table and duel with other poker players. In fact, many prefer to play the game in their own space and at their own pace. New Zealanders have embraced the flexibility of online video poker. It can be played wherever they are located and at a time that suits their schedule. Even wearing stubbies with a cold one in hand!
Why Play Video Poker Games Free or Real Money Online 
Players enjoy video poker online because it offers thrills that other games cannot offer. The real money version of this game doubles down on this excitement with beat-skipping tension. Having real money NZD on the line is a great way to up the ante.
Kiwi players also enjoy playing because it can be played on the go. Wherever a New Zealand gambler is, they can enjoy this game online. The flexibility of playing video poker online is another huge drawcard. Kiwis are often on-the-go which means that having it in their pocket, ready to play at any moment – or mid-play at this very moment – is an ideal scenario.
A Kiwi Favourite
New Zealanders flock to video poker much like they flock to the pokies online. Specifically, like seagulls in a busy harbour. We cannot help ourselves when a too good to be true opportunity comes along like playing poker on the bus or during lunch house. Except, in the case of video poker, it is not too good to be true – it is true. Tu meke online casinos!
Final Thoughts/Conclusion 
Video poker is a simple, fun way for Kiwis who enjoy poker to conveniently play the game on a screen. While the odds are tipped in the favour of the house by a hefty house edge, this does not affect Kiwis out for a flutter. If the goal at the end of the day is to be entertained and have a good time, then this game certainly fits that bill.
A Convenient Gamble
One of the biggest advantages of video poker is its ability to be played on-the-go. Wherever you are, this game is on your pocket or laptop bag. Whenever you feel like having a punt online, you can pick up your nearest device and bet to your heart's content. Poker has traditionally been a game that required organisation, planning, and the frustration of that mate who always pulls out at the last minute. With video poker, true fans of the game can play at a time and place that suits their schedule. They do not have to work around others or trudge to a brick and mortar casino.
Play By The Rules
What needs to be remembered about video poker is that it is a game of rules. While the overarching premise is simple and most people with a general understanding of poker can enjoy the game, it pays to know what is going on. Literally, in some cases! Understanding the nuances of the game will also help you pick up the strategies of other players and learn from their experience. Bear in mind though, the only way to improve is to practice. Search for video poker games free or start with low wager ones until you are ready for the big leagues.
FAQ 
Is online video poker legal?  
Yes, playing online video poker is legal in New Zealand provided that the online casino is owned and operated offshore, in a country outside of New Zealand. The best casinos are based offshore but tailor their services to New Zealand gamblers and accept NZD for real money.
Can you play video poker online for money?  
Yes, you can. Real money video poker is an exciting game full of twists and turns. Kiwis across Aotearoa are playing this game for real money for a unique thrill. The more bets made, the larger the pot, and the larger the pot, the higher the odds of winning big and Scrooge McDuck-diving in real money NZD! 
How do you play poker for beginners?  
There are many nuances to the game of poker. Many players spend a lifetime refining their skills and learning every facet of the game. Fortunately, for us mere mortals, the basics of video poker is very simple. The player is dealt 2 cards. The player then uses those 2 cards, or one of the cards, or none of the cards, in combination with 5 shared community cards to create a video poker hand of the best 5 cards they could acquire. At the end of the game, the player with the best hand wins! This player also wins is everyone else at the table folds during which they forfeit the winnings. 
What are the best odds on video poker?
When playing real money video poker, the house edge sits between 5% and 25%. The casino's edge can be managed to an extent with clever poker strategy. If you have the time and energy to play a strategic game, then you are likely to enjoy playing video poker. Simply be aware that it is not a high odds casino game.  
Is video poker a game of skill?  
Video poker is a casino game that can be enjoyed by everybody with a general understanding of the poker game. Those Kiwi players that have a deeper strategic understanding can earn more money as they tweak the house edge using knowledge and skill and an understanding of the best video poker pay tables. If money is a skill, a healthy bankroll certainly helps when playing poker as well. 
What is the easiest poker game to learn?  
Texas Hold'em is the most popular poker game in the world. With this title comes a huge range of online resources and support forums to help new poker players learn the ropes. You will be gambling real money video poker in no time once you understand the basics of this wildly popular game.  
JackpotCity

LeoVegas

Spin Palace

Ruby Fortune

888