The Best NZ Neteller Online Casinos 2021
We have curated a list of the best Neteller online casinos in New Zealand, especially for Kiwis. Say goodbye to the local pokies and get ready to gamble in the comfort of your own home. Kiwi players are turning to online casinos in 2021 because online payment services like Neteller are making online casinos safe and secure for New Zealand gamblers. 
Here are our top picks for the best Neteller Casinos in New Zealand:
Welcome to Neteller gambling for Kiwis
Online payments provider, Neteller, has over 23 million account holders globally. They offer online payment processing in over 200 countries, including New Zealand, and 15 languages. A Neteller account allows you to pay, play, and withdraw online. You can also send and receive money quickly. A popular e-wallet solution for online casino players, Neteller is flexible. You can store your funds and make transactions online from one private and secure location – your Neteller account.
As with most online payment processing systems, Neteller online casinos have lower international payment transfer fees than your New Zealand bank. In addition to lower fees, Neteller gambling has global security. Neteller enables Kiwi players to gamble safely at Neteller online casinos in New Zealand and around the world.
Fast payouts and easy deposits
Neteller gambling deposits and withdrawals are quick and simple. For Kiwi players, this means more time betting and less time waiting for funds to clear.
After a winning streak at poker, roulette, blackjack, or the pokies, Neteller will convert your winnings into NZD. You can then transfer your winnings from your Neteller online casino account into your personal bank account. Or quickly and safely onto a credit card.
A secure online payment solution
As a leading international online payment solution, Neteller is trusted by online casinos globally as well as in New Zealand. This level of trust is due to Neteller's security measures. The best Neteller online casino payments are protected by leading anti-fraud features and encryption technology. These keep your personal financial details and transactions private and secure. When using a Neteller online casino you never have to give the casino or another 3rd party your banking details. You deal with Neteller directly.
Online payment solutions like Neteller also rank highly for discretion. Your Neteller-based transactions won't appear on your personal bank account statement. Only your deposits into and withdrawals out of Neteller will appear.
NZD payments and winnings with Neteller online casinos
Neteller online casinos give you the flexibility to gamble in NZD (New Zealand Dollar). Say goodbye to those stressful currency conversions mid-flutter, or hair-raising USD payments. Deposit NZD funds into your Neteller online casino and withdraw NZD when you are ready to pocket your winnings.
Types of Casinos that accept Neteller
Neteller Mobile Casinos
Did you know that you have a casino in your pocket 24/7? Neteller online casinos are mobile as well. These online casinos operate in the same way as their desktop versions, except that you can play a Neteller mobile casino wherever you are located. You can gamble, pay your bills, make purchases online, and withdraw NZD funds, all from your mobile device. 
Neteller Live Casinos
Live casinos bring the Las Vegas casino experience to you, wherever you are. With Neteller live casinos you can live stream real-life dealers while sitting in your lounge at home, or even on the train. While you play, watch the live dealer and chat online with other players from around the world. Welcome to modern gambling. Watch your cards being dealt and banter with other gamblers from around the world while you play in New Zealand.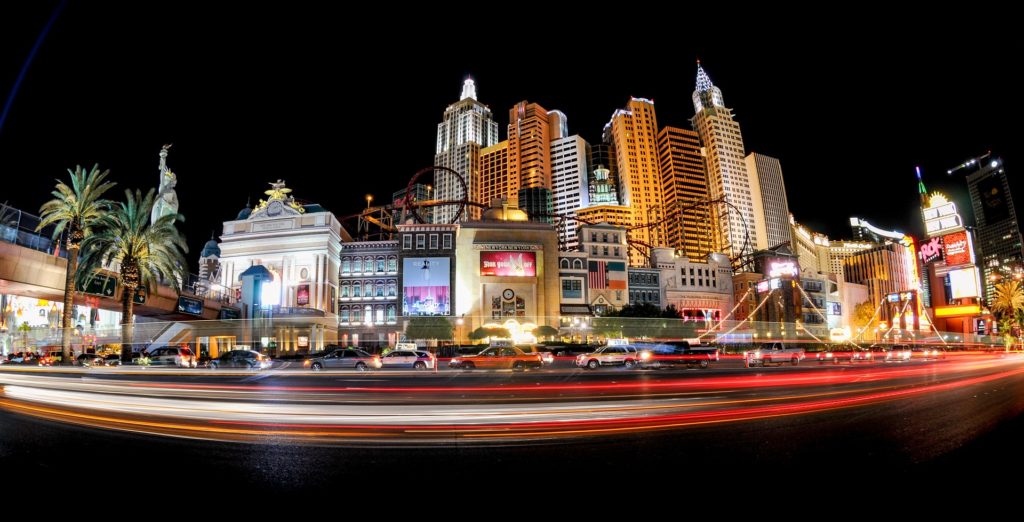 Neteller Bonus Casinos
The best Neteller online casinos in New Zealand offer introductory bonuses. These welcome prizes help Kiwi players start betting sooner and incentivise players to keep gambling with a particular casino for longer.
Neteller NZ online casino banking 
Neteller deposit process
Before starting with a Neteller online casino, transfer funds from your personal bank account to your Neteller account. These NZD funds will then be available for gambling online. 
Option 1: credit or debit card deposits
Navigate to the 'Money In' sections on your Neteller account
Select Credit/Debit card
Enter your details and the deposit amount
Chose the purpose of deposit
Click 'Continue' to confirm the transaction
Note: It may take several seconds for the transaction to process. Processed funds are immediately available in your Neteller account.
Option 2: international bank transfers
Navigate to the 'Money In' sections on your Neteller account
Select 'Deposit Now' under 'International Bank Transfers'
Enter your details and the deposit amount
Click 'Continue' to confirm the transaction
Complete your transaction by transferring funds to Neteller from your bank account using online banking, phone banking, or by visiting your local bank
Note:
If funds are not sent within 7 days of initiating the deposit will cancel itself.
Your deposit will take 5 business days to process.
Only funds sent from a personal bank account in your name will be accepted. 
Neteller Withdrawal Process
With Neteller online casino winnings in your Neteller account, you might choose to transfer those winnings to your confirmed card or bank account.  
Option 1: international bank withdrawal
Click 'Money Out' on the left-hand side of your Neteller Account.
Click 'Withdraw Now'
Select 'Withdrawal to my bank account'
Enter your banking details and 'Confirm'
Click 'Start Verification' and upload a bank statement by clicking 'Choose File'
Enter the withdrawal amount
Note: Allow 3-5 business days for your transaction to be processed. 
Option 2: Skrill wallet
Log into your Skrill account
Click on 'Deposit'
Chose 'Neteller' as the deposit option and click 'Next'
Enter the deposit amount, the email address registered in your Neteller account and your secure ID and click 'Upload'
Note: Once the transaction has been processed it will appear in the History section of your Neteller account.
Advantages and disadvantages of Neteller online casinos  Advantages of using Neteller S
Advantages
Security: Neteller provides an extra layer of security. You do not need to provide your banking details to the casino or another 3rd party.
Privacy: Transactions between your Neteller account and online casinos are not listed on personal bank account statements.
Payment Speed: Neteller online deposits and withdrawals transfer quickly. Spend your funds sooner!
Financial Management: Neteller lets you budget, track, and manage your online spending, payments, and winnings.
Disadvantages
Depositing funds into a Neteller online casino results in a small fee being deducted. This fee usually sits between 1-5%. For specific fees information check the fees of your preferred Neteller online casino.
Neteller Alternatives
While many online casinos in New Zealand accept Neteller as their payment partner, some do not. Alternative payment methods for online NZ casinos are PayPal, Skrill, ecoPayz, and paysafecard. Each of these payment options has different fees, withdrawal speed, and customer service quality. However, they are all secure options for online money transfers and currency conversion.
FAQ
Why use Neteller online casinos? 
Neteller ensures easy, fast deposits and withdrawals from both Neteller online casinos and your Neteller account. 
Can Neteller be used outside of New Zealand?
Yes. Neteller has 23 million account holders globally. They also offer online payment processing in over 200 countries in 15 languages. 
How do I create a Neteller account?
Visit the Neteller website https://www.neteller.com/en. Next, click Join for Free in the top right corner of the screen. Follow Neteller's instructions.  
How do I use Neteller for online gambling? 
Link your Neteller account to a payment option like debit, credit or prepaid card. Now, your account is ready to make a deposit to a Neteller online casino. 
What are Neteller's fees?  
Do all online casinos accept Neteller? 
No, not all online casinos accept Neteller.