Trustly Casino – Pay N Play
Kiwis just love to access Pay N Play® casinos and other casino games online. But what you will often find is that NZ greatly lacks online payment methods, such as a Trustly casino. Especially when you compare the variety to those online casinos overseas.
That's why casino sites that accept Trustly are growing in popularity. They are offering another option to ensure every player in your whanau has an equal opportunity to participate. If you're not yet convinced, then read on. We've got the goss on Trustly Pay N Play® casinos that won't disappoint.
Trustly & Online Casinos
Trustly is not quite yet a household name. Still, ask any Kiwi who has been in the online casino world for some time, and they are bound to have nothing but good things to say!
Trustly is a Fintech company that has grown from a three-person business in 2008 to one that employs over 350 people around the world. What's more, they are positioned throughout nine offices in the Americas and Europe, and process over nine million payments every month!
Trustly's goal is to sell online payment solutions to make any money transfers online easy as. But what may impress you, even more, is just how easy Trustly is to use on any of the best NZ Trustly casinos!
The process of depositing and withdrawing your money is choice as. All you need to do is find online casinos that accept Trustly. Then, you can walk through the effortless step-by-step process outlaid by Trustly and the casino site.
Many Pay N Play® casinos are Trustly-friendly, such as LeoVegas, but Trustly also has a far wider reach. They also get into the heart and soul of the travel industry, financial services, e-commerce, and more. The gaming industry is just the tip of the iceberg.
Types of Casinos That Accept Trustly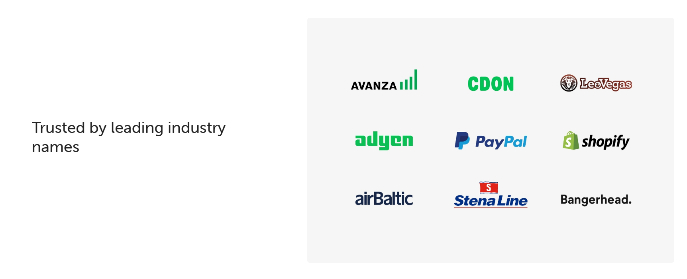 When you get back home after a hard day doing the Mahi, it's pretty common to want to veg out. You could binge-watch Netflix with a customary bag of Bluebird chips with Kiwi onion dip, but that's not exactly stimulating! Instead, you could be finding some of the best NZ Trustly casinos to spend your spare change.
Believe it or not, dozens of casinos in NZ accept Trustly as a payment type. And do you know why? Because, as their name suggests, they are trusted. It's so easy to make payments directly from your bank account – and without reaching for your credit or debit card.
Mobile Casinos
Some of the more popular online casinos that accept Trustly are the mobile variety. After all, Kiwis have 3.8 million smartphones with active internet connections. Why dust off your desktop when you can chill out on the couch and play casino games on your mobile device?
Finding a mobile casino that uses Trustly is easy. Just log into your favourite casino via its app or browser, then look for the Trustly icon. It's literally as easy as 1, 2, 3 – even on a mobile device.
Live Casinos
Using Trustly on a NZ live casino site is just as easy as on a mobile-friendly casino. In fact, Trustly offers a convenient Pay N Play® system, instant deposits, and fast and straightforward cash-out withdrawal processes.
Whether you're in a fast-paced game of blackjack, or you've got the whanau excited about your luck on roulette, Trustly live casino payments are easy as.
How to Deposit with a Trustly Casino
If it's not enough that Trustly Pay N Play® casinos are easy to find, then the company takes it one step further by making them easy to use. You won't believe just how ka pai the deposit process is for this payment platform.
Any business owner that opts to integrate Trustly into their NZ casino treats their customer to a one-click payment process. The player can even sign a mandate that allows recurring payments to be made effortlessly.
Otherwise, though, the process goes like this:
1. Choose the Trustly casino payment method out of all options.
2. Choose your bank out of the listed options, like Westpac, ANZ, BNZ, SBS, KiwiBank, etc. Then, log in as you usually would.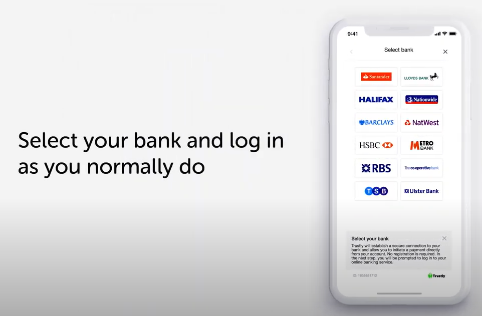 3. Choose your payment account and confirm it with your authentication method.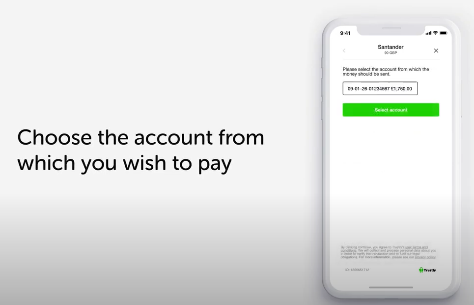 4. And it's all done! The process is easy as on any shopping site or online casino in NZ.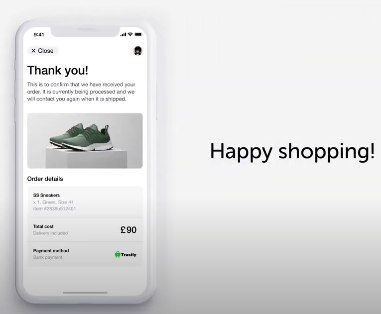 How to Withdraw with Trustly
Would it surprise you to learn that withdrawing money with the help of Trustly is as easy as depositing it? Probably not! Conveniently, Trustly casino payment methods are straightforward both ways.
Remember, Trustly is responsible for the entire payment chain. That means that players can enjoy a live casino "cash-out" experience.
Withdrawals can take around two working days to show up in your account, depending on your bank and the merchant. And don't forget that once you make a withdrawal, you can't cancel it. So, be sure it's what you really want!
Trustly Casino in New Zealand
Trustly is not a common payment platform in NZ. You aren't short of Trustly casino NZ options, but it's not as prevalent as the likes of Visa or MasterCard.
In saying that, just because it's not well known, doesn't mean it's not any good. The Kiwis who have tried it, mostly love it! You can make instant deposits and withdrawals at the table or cashier.
You also don't need any apps, credit cards, or cash. All you need is your device and access to your online banking.
Anyone in the north or south of NZ also can't help but say 'ka pai' to the security of Trustly. If you're asking: is Trustly safe? Then the long and the short of it is yes, it is!
Trustly is supervised and authorised as a licensed payment institution by the Swedish Financial Supervisory Authority. This company also holds a PSP license and a directive on payment services.
What's more, as you don't have to register to use Trustly, they don't store any of the information that you use to access your bank account. You can also rest assured that they use only the best encryption software and hardware, in addition to what your bank already offers when you log in.
Advantages & Disadvantages of Trustly
As with anything, Trustly online casinos are not perfect. There are several things to consider before you use this company as a payment method on a Trustly Pay N Play ® casino.
| | |
| --- | --- |
| Pros | Cons |
| Fast and easy deposits and withdrawals | Withdrawals can take up to two working days |
| They don't store your information | |
| Secure platform | |
| Accepted form of payment on many NZ casinos | |
Final Thoughts
A Trustly casino is one on which you can rely. If it's not the seamless payment method that lures you in for a closer look, then it will surely be the speed at which you can top up your Trustly online casinos' accounts.
You don't have to sign up to this company, nor do you have to have an app or credit card. All you need is a Trustly Pay N Play ® casino you love, an internet connection, and access to your online banking account. You can then play live casinos or mobile casinos, try your hand at slots, table games, or something else, and be in to win. It's as easy as that – and all thanks to Trustly.
FAQ
Where does Trustly operate?
This payment platform reaches over one billion consumers and 6,000 banks in 29 European countries.
How do you use Trustly?
Easy! Choose Trustly as your casino payment method, link to your bank account, and make withdrawals and deposits.
How long does a Trustly casino withdrawal take?
Approximately two banking days.
Is Trustly safe?
Trustly is safe. This platform doesn't store any of your information and offers encryption software above and beyond what is already on offer from your bank. Trustly is also supervised, authorised, and licensed by the Swedish Financial Supervisory Authority.
What casinos accept Trustly?
A wide range of mobile casinos and live casinos offer Trustly as a payment method. Simply browse through your casino's payment methods list to find out.
Searching for top NZ bonuses? Kiwis, go ahead and take your pick:
JackpotCity

LeoVegas

Spin Palace

Ruby Fortune

888