Aristocrat Casino is not just one casino, but rather a collective under the name of Aristocrat Leisure Limited. The company's software is used in hundreds of online casino games and has gained a name for itself as some of the best.
Kiwis, if you don't mind playing casino games produced over the ditch, then read on. Learn all about Aristocrat Casino and what it has in store for you!
Aristocrat Overview
First things first. Before you dive right into looking for free online Aristocrat pokies, it's worth learning about the company and all it has to offer. After you've done your homework, you will realise that this software developer is choice.
The company developed its first gaming machine in 1953, and that set the scene. As time went on, they realised that an Aristocrat online casino could be equally as valuable for avid online game players. They started developing electronic gaming machines and made gaming solutions for all their casino customers.
Aristocrat casino slots are their bread and butter, but they also dabble in electronic card games, computerised table games, and more. Essentially, if you find a casino game you love, you can nearly guarantee that Aristocrat software forms the foundation of it!
Their complex software is now found in around 240 gaming jurisdictions, and Kiwis love being able to play traditional and themed Aristocrat games at their favourite Aristocrat online casinos.
Regarding their digital businesses, they don't do anything by halves. They are the developers behind Plarium Global, which delivers mobile and browser games.
They are also the driving force behind Big Fish Games, which are the world's largest producers of free-to-play games. Don't forget Product Madness, either, for this piece of software has helped produce some of the top-grossing Facebook games in Australia.
ARISTOCRAT Casinos in NZ

Even though Aristocrat is an Australian company, that doesn't mean Kiwis miss out on everything the software developer has to offer. You will find several Aristocrat online casino sites that are accessible by everyday Kiwis.
Aristocrat Bonus Casinos
Most Kiwis will be pretty stoked with just being able to play their favourite casino games like Queen of the Nile. Still, it helps that while you play, you can also take advantage of bonuses.
On several Aristocrat casinos, you get to take advantage of bonuses like 200% matches on your first deposit, 20 zero-wager spins, and bonus sums of money in the hundreds and thousands of dollars. While free Aristocrat slots can be hard to come by, having bonus free spins certainly helps.
Aristocrat Mobile Casinos
Kiwis love being able to access casino games from their mobile devices, but not all casinos make that easy. Fortunately, Aristocrat does. This company operates Plarium, which is a world-leading developer of online games.
Plarium is responsible for engaging mobile games across multiple genres. Kiwis get to enjoy competitive, challenging, and compelling games for iOS and Android devices. Development takes place around the world, with Aristocrat games in the United States, Europe, and Israel. More than 1,200 people have an involvement in Aristocrat mobile casino offerings.
New Aristocrat Casinos
When you visit an Aristocrat online casino, it's not hard to see that they stand out from the crowd. From seamless gameplay and exquisite animation to the game variety on offer, there's plenty to love. So, it's of no surprise to most Kiwis that this company fields lots of online casino requests.
A simple search online for Aristocrat slots will reveal that a new Aristocrat casino is popping up all the time. This company is the world's worst kept secret, and we're pretty stoked to have them as our country neighbours.
Free Online Aristocrat Pokies
You might think that Aristocrat pokies are something you have to pay for at all times. And it's true that you've got to be in to win. However, not all casino games cost money. If you are looking for free Aristocrat slot games, you're in the right place.
Rather than always have to pay a deposit to play, you can play games in demo mode. By doing so, you can get a lay of the land, figure out what you need to do, and get good at the art of pokies. Then, once you are ready, you can play Aristocrat games online in earnest.
Aristocrat Casino Bonuses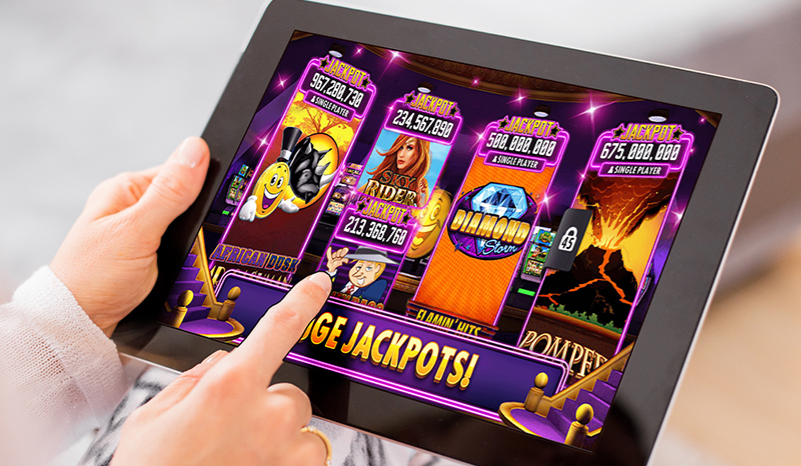 Aristocrat takes care of all the hard work when it comes to the development of superior online casino games. They make sure they have all the leading titles Kiwis love, not to mention a variety of table games and Aristocrat casino slots, too. However, they leave Aristocrat casino bonuses to the casinos themselves.
Aristocrat Free Spins
You won't find all too many mentions of Aristocrat free spins, because this software developer tends to handle all the backend stuff. Still, if you happen to sign up to a casino developed by them, you may just find yourself handed a choice sign-up package.
Within this, it's not uncommon to have 20 free spins, 50 free spins, and even just the option to play Aristocrat free slots while you get into the swing of things.
Aristocrat Welcome Bonus
An Aristocrat welcome bonus is something that this company leaves in the capable hands of the casino for which they have developed gaming software.
While they make sure the games are worthy of Kiwis signing up for; they trust that each online casino in NZ will make the right decision about how to welcome their players. Often, free Aristocrat slot spins are offered, or a percentage match on a first deposit.
Aristocrat No Deposit Bonus
Once again, an Aristocrat no deposit bonus is left up to each casino. Something like free online Aristocrat pokies spins is offered on specific games that NZers love. However, even if you don't get a no deposit bonus from Aristocrat, the games will impress, so that's a bonus in itself.
ARISTOCRAT Slots

Aristocrat gaming software extends to table games and mobile games, but the Aristocrat casino slots are truly something special. The company developed its first real slots machine in 1953 and haven't looked back since. They then moved onto producing the world's first poker machine with a scorecard and fully-lit reels, known as the Clubmaster.
By the 1970s, they had produced a five-reel slot machine – the first of its kind and found international success with their Wild West all-electronic game.
But roll the clock forward several decades, and Aristocrat was about to enter the digital age. In 2013, they acquired Product Madness, which was a mobile, app, and online gaming company that thrust them into the digital game scene.
Since then, they have produced such market-leading games as Walking Dead, Five Dragons Legends, and Hot Red Ruby. Buffalo was later named their top-performing game before they were able to move into licensed games like Big Bang Theory and Game of Thrones.
Top Aristocrat Pokies Games in NZ
Aristocrat slots are some of the most famous in the world. So, it was only a matter of time before they entered little ol' New Zealand and became Kiwi favourites, too. However, some games stand out a little more than most. Here are some of the top Aristocrat pokies games in NZ.
Buffalo Stampede – named the top for-sale game
Walking Dead ™ – named Casino Product of the Year
Five Dragons Legends – voted Best Standalone Slot Game
Mr. Money Bags
Hot Red Ruby
Sons of Anarchy ™
Game of Thrones ™
Big Bang Theory ™
Lightning Link ™
ARISTOCRAT Casino Games
Aristocrat gaming incorporates some of the best slot games in the world. Kiwis certainly love them, that's for sure. But there is also more to this software developer than meets the eye. Did you know they produce software for other types of games?
While they don't stray too far from Aristocrat pokies, they do play a part in making sure physical and digital casinos can offer the best gaming experience for their customers. An example of this is with their TrackIt for Tables software.
This software allows casino players to move from their slot machine to a table and back again without waiting in line for a cashier. Operational efficiency, as a result, is through the roof.
In the digital world, they also focus on five-reel and three-reel slot machine games. Pokies games are their bread and butter, but they are not opposed to branching out.
Why do Kiwi Players Love ARISTOCRAT Casinos?
If you are wondering why Kiwi players love Aristocrat casinos, it would be easier to list the reasons why they don't. Kiwis think that Aristocrat games are ka pai for several reasons.
The variety is, of course, the number one reason. If you love slots games, then you have options galore on any Aristocrat online casino. There are themed games, classic games, and both three and five-reel varieties. Gameplay and software are exceptional, even on some of their oldest games.
The variety of themed games is also what has Kiwis coming back for more. If you can play a pokies game that is in your favourite TV show theme, then you are bound to enjoy it even more. Game of Thrones and Sons of Anarchy fans are definitely in luck here.
If there are any cons, it's the game type variety. Aristocrat casinos focus on slots games, so table games tend to be left to other software developers.
While they produce casino software to help physical casinos with efficiency, they don't tend to extend those offerings to the digital world as much. Still, any Aristocrat gaming experience is a memorable one for both North and South Islanders in Aotearoa.
Final Thoughts
Any Aristocrat online casino you visit will likely impress. Even though each casino brands it as their own, it's not hard to know who produces the software for it when you spend a few minutes playing the games.
Since the 1950s, Aristocrat has been a leading player in the casino world. They produce some of the finest slot machine games and have technology that's valuable in the online and real world.
Whether you are looking for free online Aristocrat pokies, or you want to try your luck with winning money, you will want to take a closer look at this software developer.
Looking for exclusive Kiwi bonuses? Check out the ones down below:
JackpotCity

LeoVegas

Spin Palace

Ruby Fortune

888